The names and meanings of our colors
Posted on 10.11.2017 | In category Colors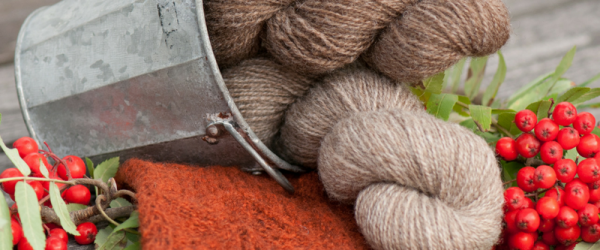 The names and meanings of our colors has got many questions, where they come from and what they mean in English. So here is some backround about them.
Pauliina, the founder of Tukuwool, had her own meanings to most of the older names. Many of them don't mean anything exact in Finnish, nick names or combinations from Pauliina's own meanings (like uupo, anga, ruura, taate, murai). We changed the style a bit but try to keep them short and easy.  Here is the translation list from the names in English:
sake (japanes booze!)
humu hum
auri –
rae hail
anga –
ruura –
mantu soil
runo poem
raku (japanese ceramic)
leimu flame/flare/blaze
polte burning sensation
kimo grey (as a horse, not the color)
uupo –
empi (empiä would mean hesitate…)
joku someone
taate –
murai –
hohka glow
repo fox
valo light
selja elder
lehto grove
kajo shimmer
tyyni calm
ujo shy
syli lap
haave dream
aava open sea
nila phloem
So wrap yourself into a calm and shy dream or read a glowing poem with someone…
TukuloveKAL has started 1st November!This will be cozy and relaxed knit-a-long, no tough rules, we just want you to knit our yarn and spread the love of Tukuwool.This will end on Valentines day 14th February. Prizes will be included too, of course, and you can join to other KALs too with these projects. Just use #tukuloveKAL in Ravelry and Instagram so we can find the projects that has joined to the KAL.
So who is in?! I'm going to knit Ysolda's socks called Rakkaus which means love in Finnish. Couldn't be more better project for this KAL!